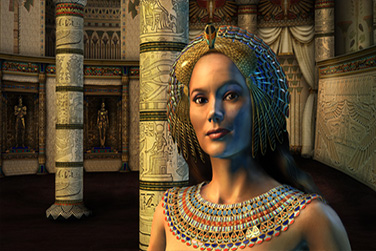 The history of Ancient Egyptian jewelers
The ancient Egyptians were brilliant innovators when it came to jewelry. In ancient Egypt, jewelry was valued not only for beauty but also for the magical and spiritual protection it provided, while minerals and metals were identified with specific deities as well as with specific spiritual and therapeutic values.
A little bit of Ancient Egyptian jewelers history
Ancient Egyptians began making their jewelry during the Badari and Naqada eras using simple natural materials: plant branches, shells, beads, solid stones or bones. These were arranged in threads of flax or cow hair. To give these stones some brilliance Egyptians began painting them with glass substances. But it was during the era of the First Dynasty that ancient Egyptians started using solid semiprecious stones and different metals such as gold and silver for their jewelry. The art of gold smiting reached its peak in the Middle Kingdom, when Egyptians mastered the technical methods and accuracy, while during the New Kingdom, gold smiting flourished in an unprecedented way.
Egyptian jewelry was used in daily life throughout the Pharaonic era until the Roman times. But ancient Egyptians seldom wore their jewelry. Instead they were keen to keep a good number of jewelry pieces in the tombs; these were placed on the body of the deceased. A large number of such fine jewelry items was found in tombs, including earrings, bracelets, anklets, rings, and necklaces.
A unique piece of Egyptian jewelry that never appeared in other cultures was the vest, which was worn around the chest. It was usually made of gold or of gold-plated metal. Even when it was made of a cheap material, it was painted yellow to give a golden impression. Wearing a golden vest is still an existing folklore practice in the Egyptian countryside, though it has a different name, the Kirdan. Every village girl dreams of wearing a golden one to boast of.
Ornaments and jewelry were not restricted to women. Men also used jewelry until the Roman era in Egypt. However, since the advent of Christianity in Egypt, with many people converting to that new religion, ornaments and extravagant luxury began to be less common and were replaced by manifestations of piety, religiousness, and righteousness. Most of Egyptian jewelry was made of cheaper materials bearing Christian symbols, such as crosses, pigeons, and the Egyptian Ankh sign, instead of the amulets that were used before. After the arrival of Islam in Egypt, men in particular were prohibited from wearing gold jewelry, but continued to use Egyptian jewelry made of other materials.
[wl_cloud]