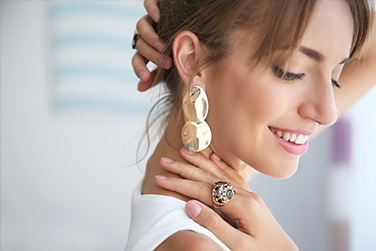 How to buy Jewelry like a Pro.
1. Never buy on your first visit to the store. It is always better to take a card, compare prices, come back and seal the deal.
2. Bargain – that's the key word. Do it all the time, offer less, offer half of the price.
4. Jewelers usually use metal to enhance or hide the quality of what they are selling. That's why it is always wise to ask the seller pull the stone for you, so that you will be able to examine it properly with the loupe. The more expensive the stone is, the more it makes sense to do that. If the seller – for whatever reason – doesn't want to do that, suspect the worst.
7. Never look at a diamond in the sunlight. Every diamond, no matter how poorly cut, will shine in the sun.